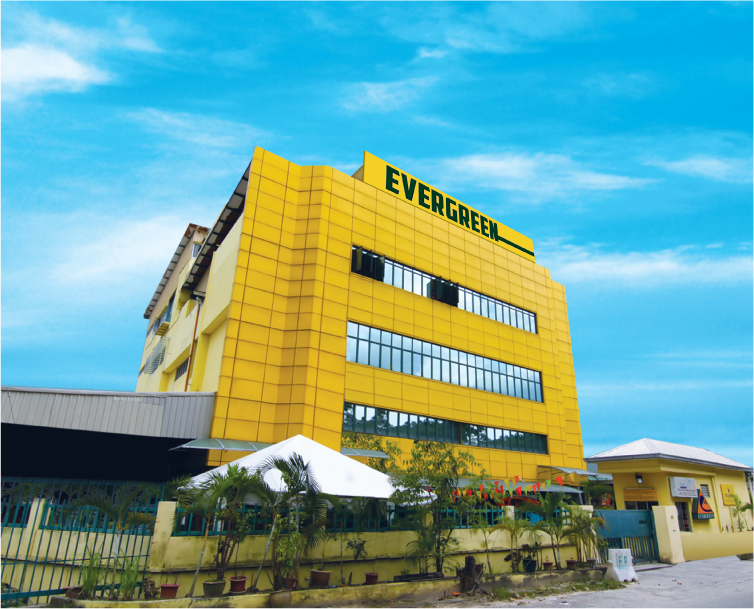 Evergreen Adventure Sdn Bhd started with a humble beginning since 1993 in a small showroom at Campbell Shopping Center. To date, the company has grown into a chain of 12 outlets all over Malaysia, Thailand and Singapore.
Evergreen Adventure is known as the largest Outdoor Service Provider & Distributer in Malaysia. We specialized in dealing with a full range of Outdoor Equipments for:
· Camping
· Climbing
· Other Outdoor Related Equipments
Our services include:
· Manufacturing and Printing Customized T-Shirts. We serve all range of customers from Hypermarket, various Organizations and Companies (Public Listed Companies and SMEs) to Schools and Universities.
· Building Facilities for Obstacle Courses. Few of our projects can be seen in Gopeng, Putrajaya, Kuaa Lumpur (Jabatan Pelajaran Wilayah Persekutuan) and many others.
Our own in-house manufacturer provides a wide range of products such as:
· Tents
· Outdoor Sleeping Collection
· Camp Kitchen Essentials
· Knife & Tools
· Torchlight & Headlamps
· Compass & Outdoor Watches
· Walking Sticks & Strings
· Outdoor Tables & Chairs
· Emergency & Safety Gear
· Cooler Boxes & Bottles

Evergreen Adventure believes in satisfying our customers' needs by providing an extensive variety of distinctive quality outdoor equipments and catering to the insatiable needs and demands of adventurous outdoor users. Some of the international popular brands of outdoor equipment distributed by us are:-
· Evergreen
· Feelfree
· Freelife
· CAMP
· PETZL
· Primus
· Slazenger
· Deuter
· Victorinox
· Coleman
· Kovea
· Buck
· Osprey
· Quechua
· Chinook
· Polar
· Lafuma
· Sierra
· Igloo
· Karrimor

Evergreen Adventure Sdn. Bhd. is wholly own by Evergreen Assets Holding Sdn. Bhd. and is also a member of Evergreen Groups Of Company. Other memeber of Evergreen Groups Of Company are:
Evergreen Adventure Sdn. Bhd.
Delta Arrow Sdn Bhd
Insan Tiara Sdn Bhd
Evergreen Building & Housing Sdn Bhd
Evergreen Mining Sdn Bhd
W.F Communication Services Sdn Bhd
Evergreen Fashion Sdn Bhd
Polo Lenova Sdn Bhd
Dinamik Ulung Sdn Bjd
Evergreen Corporate Sdn Bhd
Pajak Gadai Insan Tiara
Pajak Gadai Terus Wangsa

International Companies:
T-Evergreen International (Thailand) Ltd.
Sing Evergreen Pte Ltd.
Insan Tiara (Vietnam) Co. Ltd.
Evergreen Discover Knitwear (Bangladesh) Ltd.
Our Vision
Venture Towards World Class Quality Through:
Adventurous Spirit
Commitment
Creativity
Innovation
Our Mission
To Maintain High Performance in:
Quality Management System
Quality Product & Services